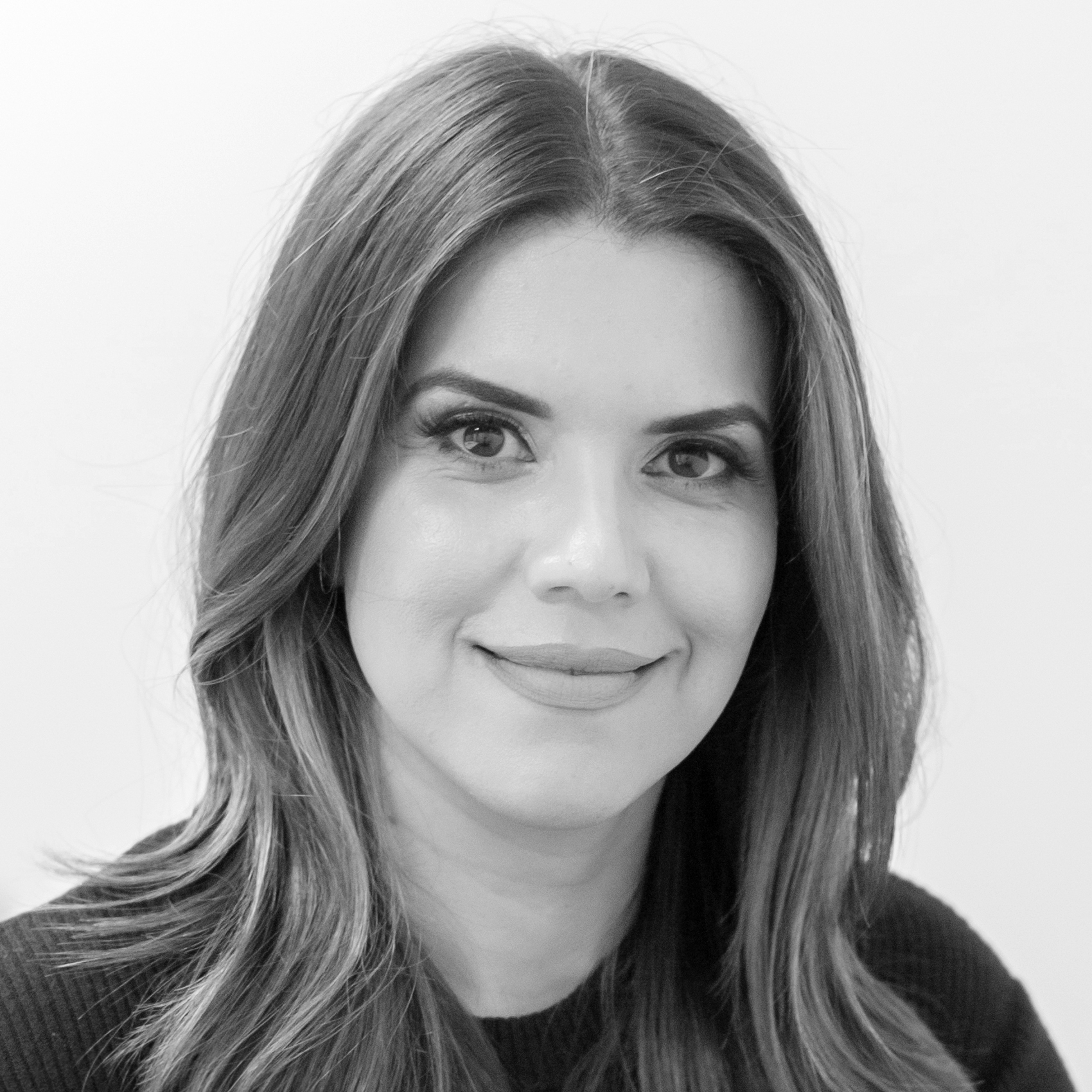 Ramin Baschshi, M.D.
Chair
Ramin Baschshi, M.D. serves as President and Chief Executive Officer of Unlimited Possibilities (UP) and is currently the Chair of the First 5 Orange County Children and Families Commission. Through six comprehensive programs, UP's caregivers, specialists, and therapists empower and challenge every person in our care to look beyond limitations and grow toward a life of independence, joy, and fulfillment. She is committed to enhancing and creating opportunities for UP to become the cornerstone of the disability community, while increasing referrals and support services. Previously, Dr. Baschshi served as Chief Operating Officer of Make-A-Wish Greater Los Angeles.
Dr. Baschshi is a Magna Cum Laude graduate of the Xavier University School of Medicine in 2008. She earlier earned Bachelor of Science degrees in Biology at California State University, Fullerton in 1999 and Medical Science at the University of Sint Eustatius in 2003. She lives in Lake Forest with her husband and three children.
Doug Chaffee
Supervisor Doug Chaffee was elected Orange County Board of Supervisor in November 2018. Prior to his election, Supervisor Chaffee served as Mayor of the City of Fullerton and is a longtime Fullerton resident graduating from Fullerton Union High School in 1961. He has a B.A. in Economics from the University of Redlands, a JD from the Northwestern University School of Law, and has been practicing law in the City of Fullerton for more than 40 years. Supervisor Chaffee has worked as Special Projects Manager for the Anaheim Community Development Department to provide more affordable housing and enhance the quality of the life to the residents of Anaheim. He is active in the community as a member of many organizations and founding member of the Western Youth Services, a nonprofit organization providing comprehensive and collaborative mental health services to children, youth and families since 1972. Supervisor Chaffee represents the Fourth Supervisorial District which includes the cities of Anaheim, Brea, Buena Park, Fullerton, Placentia, and unincorporated communities. He has been married to his wife Paulette for 42 years, they have sons, and one grandson.
Jackie Filbeck
Jackie Filbeck was appointed to First 5 Orange County's Board of Commissioners in 2019. She has served on the Anaheim Elementary School District Board since 2015 and is a Delegate for the CA School Board Association. She also serves on the Executive Board for the Anaheim Family YMCA and is a Sister City Commissioner for the city of Anaheim. Previously, Filbeck worked as a Field Representative for the California State Assembly, where she assisted with public policy issues. She has been an active volunteer for more than 30 years receiving awards from the Anaheim Women's Division Chamber of Commerce, California State PTA and recognized by the California State Assembly as a Woman of Distinction. Filbeck works as a Real Estate Agent and Property Manager in Anaheim. She has two children, Jonathan and Katie, and two granddaughters.
Kimberly Goll
President & CEO
Kimberly Goll was appointed President/CEO of First 5 Orange County in 2016 after serving as the Director of Strategy and Operations since 2002. With a wealth of experience and understanding of First 5's extensive operations, Goll is transforming the organization from a funding resource to a data-driven organization focusing on building a system-wide infrastructure to support early childhood development. She relies on data collected through the Early Development Index (EDI) that measures child development and school readiness, to inform investments to improve health, education and wellness for young children and families. She is elevating the profile of First 5 among national and state organizations, and encouraging private and public sectors to prioritize early childhood development. Goll serves on the statewide First 5 Association Executive Committee as Vice-President.
She holds a Master in Urban and Regional Planning from University of California, Irvine, and a Bachelor of Arts in Psychology and Sociology from University of California, Davis. Goll lives in Aliso Viejo with her husband and three school-aged children.
Yvette Lavery
Yvette Lavery is the owner of consulting firm, Tionchar Global, where she manages strategic operations and public affairs campaigns for local, state and national clients and initiatives.
Yvette's passion is working with community programs advocating for health policy. As the founding executive director of the Patients Rights Action Fund, she led the non-profit organization in protecting the rights to autonomy and self-determination for patients, people with disabilities, elders, and people living in poverty. She initiated the first Orange County United Way public policy and advocacy program and worked with United Ways of California to help lobby legislators to approve and protect much-needed funding for families in need, including California's Children's Health Insurance Program.
Yvette has worked with several First 5 funded programs, including Healthy Smiles for Kids of Orange County and the American Academy of Pediatrics. While at Healthy Smiles for Kids of Orange County, she created a mobile dental outreach program to serve children living in homelessness.
Yvette earned master's degrees from Harvard and Sciences Po-Paris, as well as a bachelor's degree from USC. She has a certificate in child development from Mt. San Antonio College. In 2018, she was an American Association of Political Consultants Top 40 Under 40 Awardee. She lives in Tustin with her husband and daughters.
Susan McClintic
Susan McClintic, a seasoned early childhood educator, has extensive teaching, leadership, and program development experience with infants and toddlers, preschool, school-age, and community college students. An advocate for high quality early learning experiences for all children, especially those facing challenges of poverty and other adverse childhood experiences, McClintic is a Board member for Families Forward, a nonprofit organization working to prevent and end family homelessness by providing access to housing and resources that create lasting stability. In her role as a Commissioner, she Chairs First 5 OC'S Technical Advisory Committee, and is a member of the Cross-Sector Child Care Task Force.
McClintic has served previous board member and leadership roles with numerous groups benefiting children and families, including the Orange County Association for the Education of Young Children, Orange County Child Care and Development Planning Council, Irvine Child Development Center Operating Corporation, Irvine Child Care Project, and Northwood High School PTSA. In 2019, she was named Local Planning Council Outstanding Advocate for Children in Orange County.
A UCLA graduate, McClintic earned an M.S. degree from Bank Street College of Education, a teaching credential from UC Berkeley, and three years of doctoral level course work in Child Development from UCLA Graduate School of Education. She lives in Irvine with her husband Michael Gilbert M.D., a practicing Family Physician and Associate Regional Medical Director at St. Joseph Heritage. They have two grown children and two grandchildren under the age of 5. 
Soledad Rivera
Soledad Rivera is the Director of Business Development for Families Together of Orange County. Before joining Families Together in 2020, she was the Family System Director for the Family Solutions Collaborative. Soledad played a vital role in that position, and she helped develop and manage the Family Coordinated Entry System for homeless families in the county. Prior to that, she worked as a Community Liaison for Tustin Unified School District for 17 years.
Soledad holds a BA degree in public relations from the Escuela Nacional de Relaciones Publicas in Santiago, Chile. Since relocating to Orange County in 1985, Soledad has served on many boards and committees including: Chair for the District Language Advisory Committee (DELAC), Board Member at Safe Health Medicine Coalition, Vice Chair, Board at Families Together of Orange County, Tustin Community Foundation Advisory Committee, Orange County Domestic Violence Task Force, Orange County Continuum of Care Board, Tustin Chamber of Commerce Board, Tustin Police Department Chief Advisory Board, and Co-Chair for the County of Orange Homeless Providers Forum. Soledad is often recognized for her passion and devotion to the community. During her time off, Soledad enjoys volunteering, gardening, going to the beach, and spending time with her daughter. 
Angie Rowe
Angie Rowe is the President and Chief Executive Officer of Beyond Blindness, which empowers children with visual impairments and other disabilities to achieve their fullest potential. Angie is committed to the integrative and comprehensive Journey of Care provided by Beyond Blindness, which gives families the security of knowing they will receive needed support throughout their child's lifetime.
Angie serves as treasurer and is a founding board member of California Agencies for the Blind and Visually Impaired (CAABVI), is the Orange County regional representative and Treasurer of the board for California Private Special Education Schools (CAPSES), Orange County Disability Coalition (OCDC), and is a member of OneOC's Non-Profit Advisory Board. She is also a graduate of the highly selective Octane OC Non-Profit Accelerator program.
Angie has a Master of Science in Public Policy and a Certificate in Industrial Systems Engineering from Georgia Institute of Technology and a Bachelor of Science in Environmental Resource Management from Penn State University. She has two grown sons, Colin and Brady. She lives in Aliso Viejo with her husband, Bob, and rescue dog, Urbi.
An Tran
An Tran started his public service career with the County of Orange in 1998 and has worked in various county departments, including the Social Services Agency, Health Care Agency, County Executive Office/County Budget Office and OC Waste & Recycling. In the Social Services Agency (SSA), An started as an eligibility worker in the Medi-Cal and CalWORKs programs and acquired positions of higher responsibilities including supervisory and management assignments in Training & Career Development and Financial Services. In his management role in Financial Services, he led the team overseeing the Family Self-Sufficiency and Children & Family Services budgets.
In 2015, An was named SSA's Administrative Services Director and was appointed to the role of Chief Deputy Director in 2019.
An holds a Bachelor's Degree in Biochemistry and Business from Cal State Fullerton. In addition, An received his Master of Business Administration from UC Irvine. An and his family currently live in Irvine.